The 7 Best Red Wine Grapes in The World
Wine is the liqueur of gods. As soon as we know gods reached this far. The first liqueur of the gods was beer. In time liqueurs developed and so the gods are developed. For example, whiskey is not the same. There is no god related to whiskey. No one will buy if you make up a story of a god who drinks whiskey. But wine. Wine has deep connections to the gods and the heavenly creatures. It is mythical. If there is a story about a liqueur and it is related to gods, then it is something that we should be aware of.
We searched and listed the 7 best red wine grapes in the world. These are the most popular ones of course…
1. Cabernet Sauvignon
Cabernet Sauvignon is the world's most well-known red wine grape variety. You can almost find a Cabernet Sauvignon wine in every corner of the world. More quality wines are made from Cabernet Sauvignon than any other red variety in the world. Cabernet Sauvignon flavors are bell pepper, green olive, herb, cassis, and black cherry.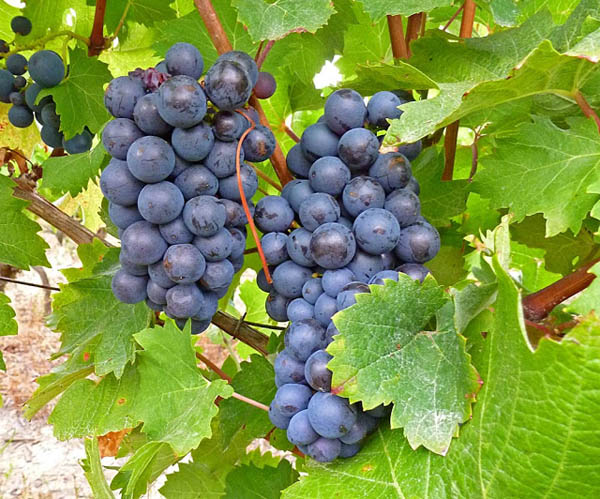 2. Pinot Noir
Pinot Noir is the second most well-known red wine grape variety in the world. Pinot Noir also makes some of the world's greatest wines. It's hard to grow, has no roughness so ever, and is almost never blended. It is a medium-bodied red with perfumed aromas that can also evolve with age. Pinot means "Pine" in French, and Noir means "Black".
3. Merlot
Merlot is one of the most desired red wine grape varieties in the world. Merlot grape comes from Bordeaux, where it is usually blended with Cabernet Sauvignon and Franc. Merlot grape is soft & juicy and it produces medium-bodied, soft-tasting wine with flavors of plum, blackberries, and in Bordeaux, an earthy character. If oaked it may have creamy, vanilla notes.
4. Syrah/Shiraz
In France, the grape is known as Syrah, and it yields the full-bodied, perfumed, and age-worthy red wines of the Northern Rhône. Known mostly as Shiraz in the New World, this same grape is responsible for some of the most profound and desirable wines in Australia. Its taste can vary from region to region, but generally, it has a fruit sensation complemented by gripping tannins and warm alcohol.
It also contains significant quantities of antioxidants making it one of the healthiest red wine grapes in the world. Syrah is an excellent match with meat dishes like steak and beef.
5. Cabernet Franc
Cabernet Franc is a relative of Cabernet Sauvignon grape. It is one of the most well-known grapes for winemaking in the world. With a Cabernet Sauvignon relation, this grape produces reds in a lighter, softer style with flavors of blackberries, red currants, and herbs.
6. Malbec
Malbec is one of the most popular red grape varieties in the world. It is full of spicy red berry flavors. Malbec is found in France and widely grown in Argentina, where it makes deep-colored wines with powerful robust tannins. In the market, Malbec wines are commonly affordable and easy to drink. And they are also known as crowd-pleasers. Typically it is paired with meat-based dishes.
7. Sangiovese
Sangiovese is world's one of the most preferred grape varieties for making red wine. Sangiovese means "Jupiter's Blood" in Latin. It's the most common red grape variety in Toscana Valley, Italy.